Sunday Morning Worship
Ardmore is dynamic and creative in our opportunities for worship.
You can join us in person or Watch Live online.
Holy Communion is generally offered on the first Sunday of each month.
Traditional Worship at 10:00 am
Our traditional service is held at 10:00 am in the Sanctuary, and you can expect hymns with organ accompaniment, responsive readings, common prayers, scripture, choral music, and a message of God's hope, truth, and love.
Contemporary Worship at 11:15 am
Our Contemporary service is held at 11:15 am in the Chapel, and you can expect modern praise music with guitar, drum, and keyboard accompaniment, sharing prayers for the community, and a message of God's hope, truth, and love.
Nursery
INFANTS—3 YEARS
Child care is available during both services for infants through 3 years of age in the Nursery (located on the first floor, Room 121).
Kids' Own Worship
PRE-K - 5th GRADE
All children are invited to join Kids' Own Worship – a time when children can have their own special time together and a sacred space to worship.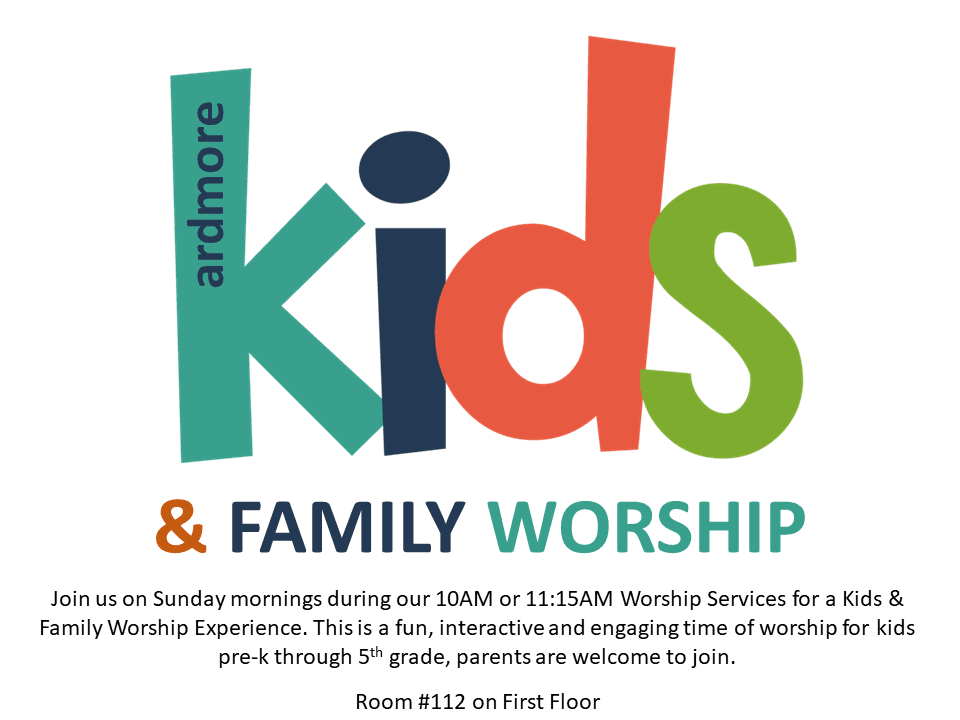 Pour Theology
2nd Sundays at 4:00 pm
Held at Footnote (634 W 4th Street, behind Foothills Brewery).
Pour Theology (pun intended) is just as simple and wonderful as it sounds: we enjoy great craft beer together (or not—if you're not a beer drinker, that's okay too), and we enjoy music that means so much to our hearts! We are an open, non-judgmental community where everyone (and we mean everyone) is welcome.
We especially welcome all those folks who might have experienced PTCD (Post-Traumatic Church Disorder), or who might have had a negative experience with churches in the past. We aren't here to preach to you, tell you how bad you are, or even try to get you to join our church. We just want to enjoy the experience of bringing people together for a good purpose.
This is a kid-friendly and come-as-you-are environment. Pour Theology is an extensional ministry of Ardmore UMC, and theologically appropriate for anyone and everyone as we are about connecting to God, each other, and the community.