Dates & Times
"Our Father's Table" Food Pantry & Clothing Closet is held
every 1st and 3rd Thursday of the month from 5:30pm-7:00pm.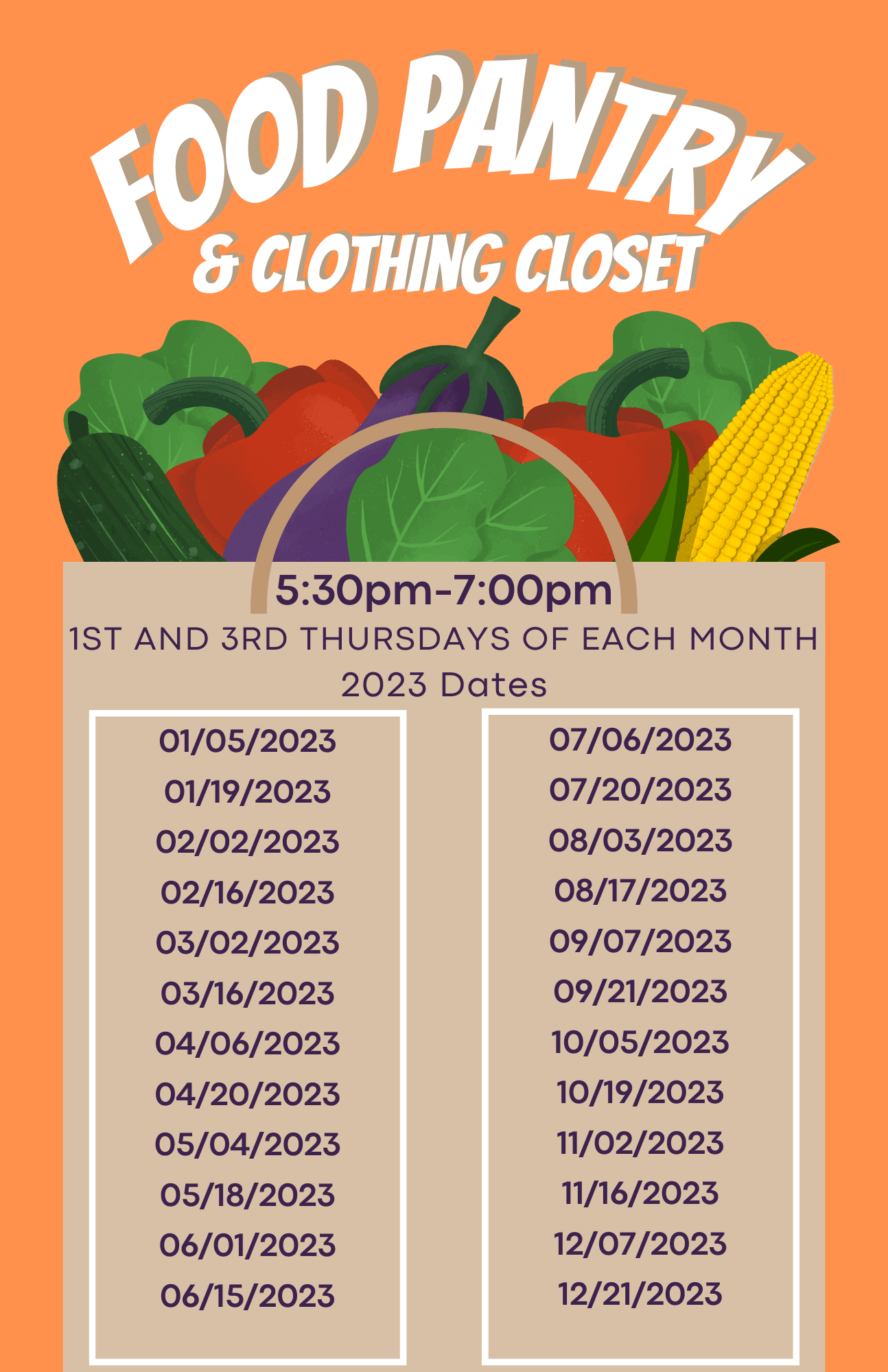 What to expect
When you arrive, you may enter through the chapel.
If you already have a Food Bank card, bring this for check-in; if not, you will need a photo I.D.
Occasionally, we serve a hot meal in addition to offering groceries and clothing.
We look forward to seeing you soon!